Neurosculpting® para la Salud e Inmunidad con Joy Menet, CNSF (Online Available)
December 16, 2019 @ 7:00 pm

-

9:00 pm

MST

$35.00
La ciencia de la epigenética está ofreciendo a la humanidad una oportunidad que habría parecido como si fuera ciencia ficción hace poco tiempo; es la oportunidad de tener una entrada directa y control consciente sobre cómo nuestros genes pueden expresar la salud o enfermedad.  Hemos escuchado que nuestros destinos genéticos han sido predeterminados desde hace mucho tiempo y que no se pueden cambiar nunca.  Sin embargo la epigenética nos ofrece esperanza basada en la ciencia que tenemos el poder de cambiar la función de nuestros propios genes.  Neurosculpting® para la Salud e Inmunidad le ofrece dos meditaciones guiadas poderosas para comenzar el camino a la libertad genética.  No se necesita experiencia previa.
(Translation)
If you have ever thought or said negative things about your body and appearance, you may be interested in knowing what those thoughts are doing to your body.  If you have ever found yourself comparing your imperfect face with those faces in magazines, then you will want to know how each of those moments of comparison are recorded in your mind as if it were reality…. Initiating a cascade of negativity that can be intensified on its own.  Join us in an incredibly liberating class where you will learn how to reprogram those negative cycles of thought and bring balance, grace and beauty back to yourself. No experience needed. 
Important Logistics for Parking & Building Access!
GREAT NEWS, we offer FREE parking to our students in the evenings and on the weekends in the lot in the back. You may park anywhere in the parking lot and enjoy FREE parking by following these directions:
enter your license plate at the kiosk
choose the Neuro/Yoga option,
ENTER CODE 1245207 and display the ticket on your dashboard.
Voila, free!
Street parking on Lafayette is free and has no time restrictions. Enter through the back entrance from the parking lot and if it's after 5 pm or on a weekend the doors will be locked so please key in code 0000* to the keypad at the right of the doors.
Bio: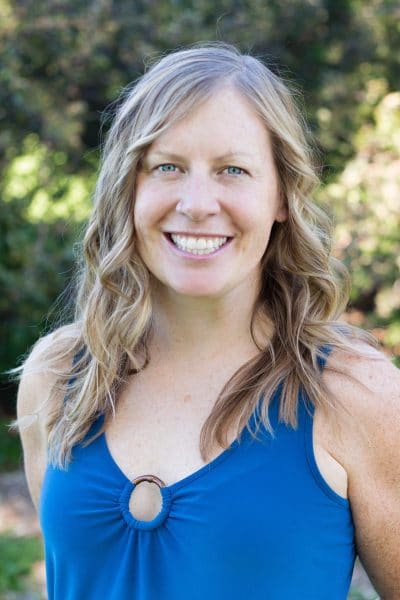 Joy es mejor conocida por su pasión por servir a los demás, trabajar hacia la equidad en la salud y la educación, su amor por el mundo natural, y una risa amable y tranquilizadora.  Además de ser una CNSF, también su certificación como Coach Holística de la Medicina Funcional y es intérprete médica con una certificación nacional. Al trabajar con clientes privados, ella escucha para ayudar a crear un plan personalizado que se centra en las herramientas de Neurosculpting (R), energía práctica cuando sea aplicable, y ayudándoles a crear y tomar pasos accionables hacia un cambio de comportamiento duradero. Trabajando como educador experiencial y guía de los áreas silvestres durante los últimos 18 años, ella reconoce los poderes curativos del mundo natural como críticos para su propia curación.  También se da cuenta de la importancia de usar la comida como medicina y puede ayudar a guiar a los clientes hacia la implementación de hábitos nutricionales saludables cuando sea necesario. Mientras vivía en el extranjero en Ecuador durante 6 años, trabajó como profesora de una escuela Montessori mientras servía simultáneamente como Presidenta de un club de montañismo. Si no la entiendes al principio, puede ser porque está hablando otro idioma que interpretará pronto. Por favor, siéntase libre de ponerse en contacto con ella al joy@joyfulis.com.
Related Events